Wedding at Tenuta la Valle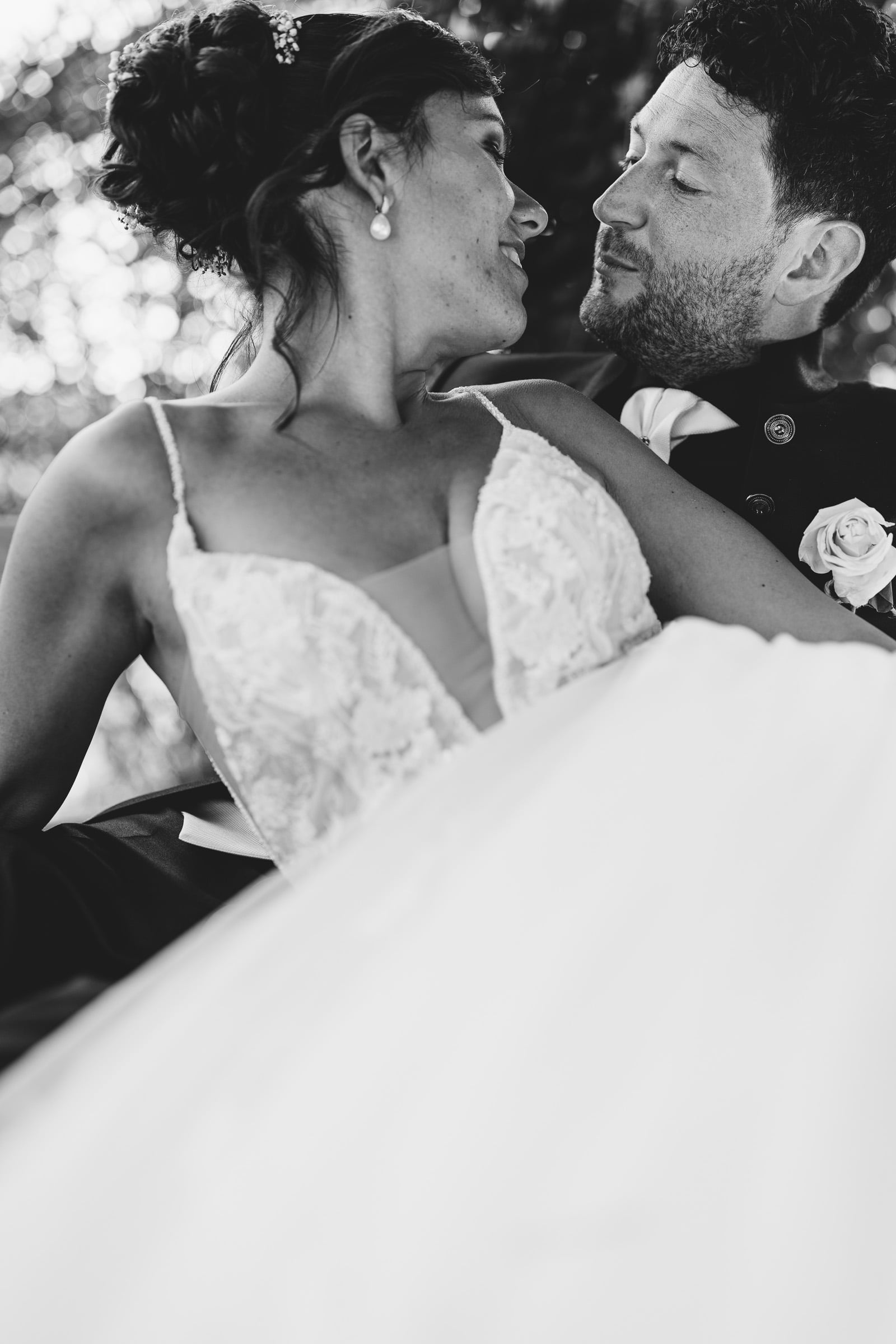 Alessio Nobili – wedding photographer in tuscany
And here we are, with the second preview of the wedding I experienced and documented yesterday, that of Adele & Marco.
For those who don't know me, I'm Alessio Nobili and I'm a wedding photographer in Tuscany.
Click here if you want to find out more about me.
As always, when I can, I write a small article with a very quick preview.
Yesterday was really a beautiful day, with a very favorable climate.
We met Adele and Marco a few months ago, through mutual acquaintances, and we immediately got on well with each other.
In fact, very recently, we also did the pre-wedding engagement shooting together, which you can find at this link.
Theirs was the first engagement of this 2022 season and fortunately, they were very happy with the shots I took for them (and I even more than them).
Thanks to my fantastic second photographer, Valerio, yesterday we were able to follow the preparation phases from start to finish simultaneously, dividing the work.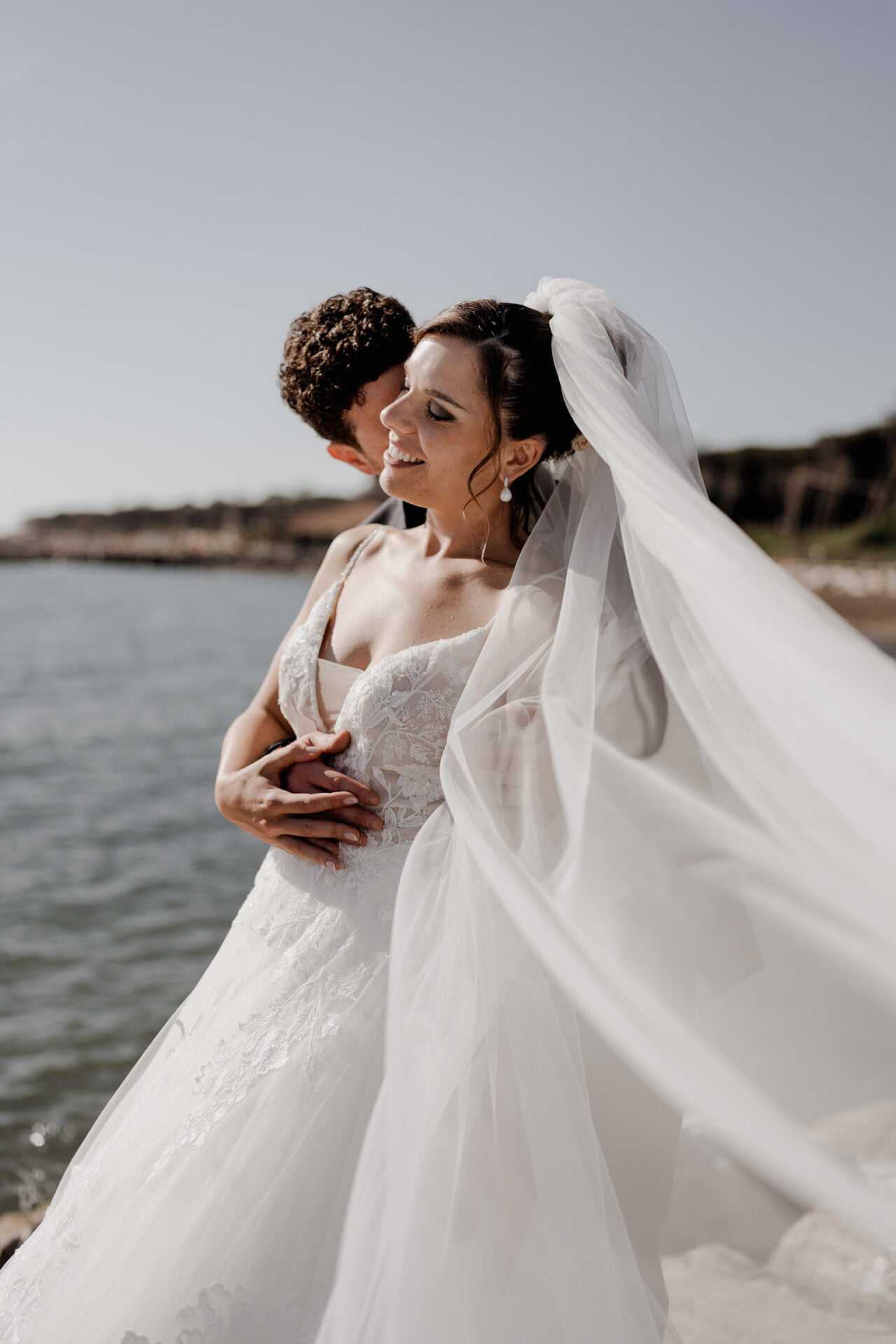 Having help to photograph friends, relatives and arrangements was really fundamental, for this I sincerely thank Valerio, who as always is very professional, and the bride and groom, for having listened to my advice.
The ceremony was held in the church of the Holy Family, in Cecina.
The particularity of the church is the play of light and shadow, with sumptuous colors, which show themselves when the sun passes through the glass mosaics affixed on the front.
A splendid peculiarity that gave me truly suggestive images full of contrasts that are difficult to find in other situations.
After the ceremony we dedicated ourselves to solo photos with the bride and groom (where there was an unusual toast, but for now I won't reveal anything).
After that everything went smoothly without a hitch, heading towards Tenuta La Valle, we also stopped at some interesting views that allowed us to take more photos, in addition to those taken in the beautiful setting of the estate.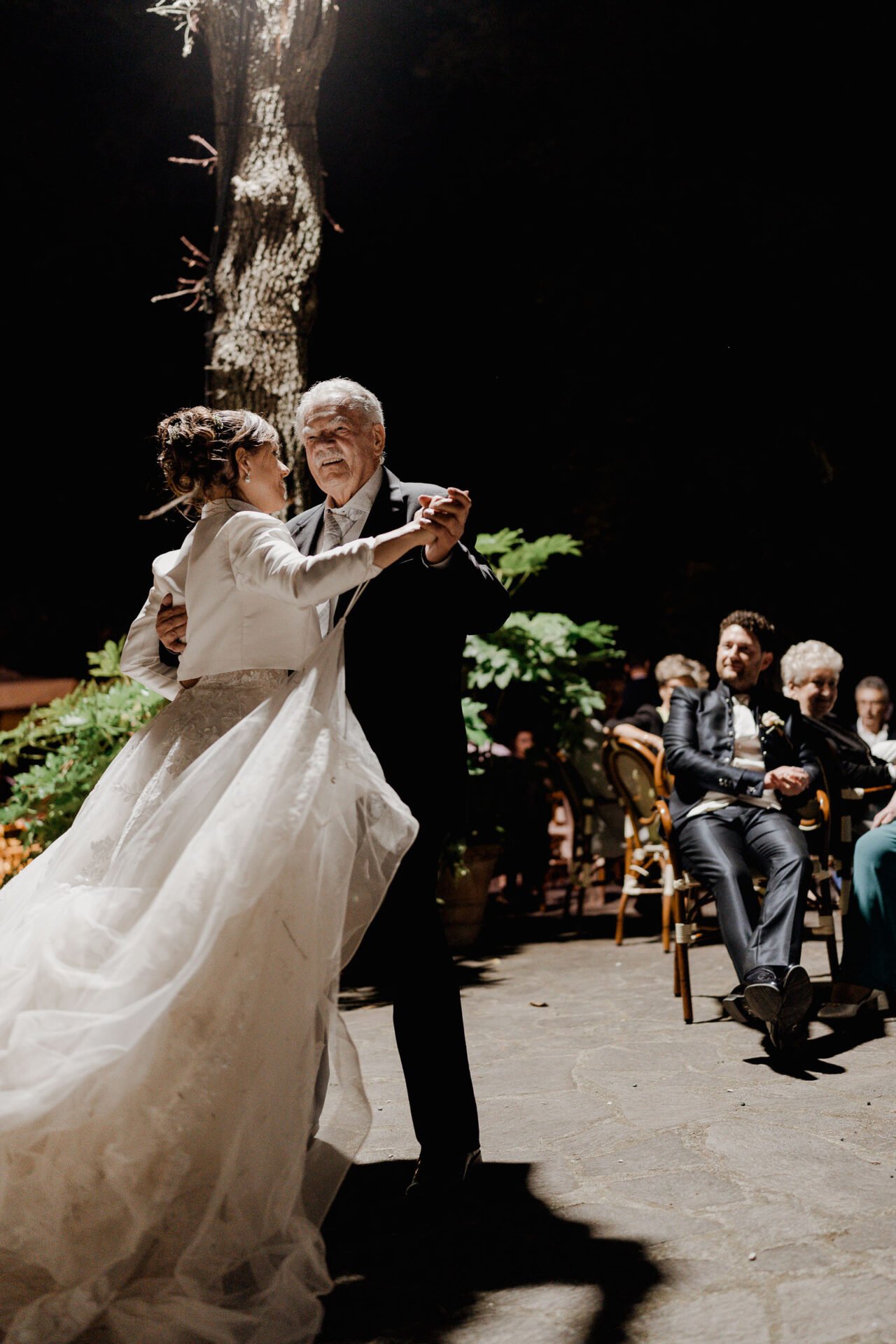 After an aperitif and dinner we dedicated ourselves to games and dances, until the end of this splendid day.
Finally, I can only thank Adele and Marco first of all for choosing me, but also all the suppliers who took part in the wedding, without whom everything certainly could not have been so perfect.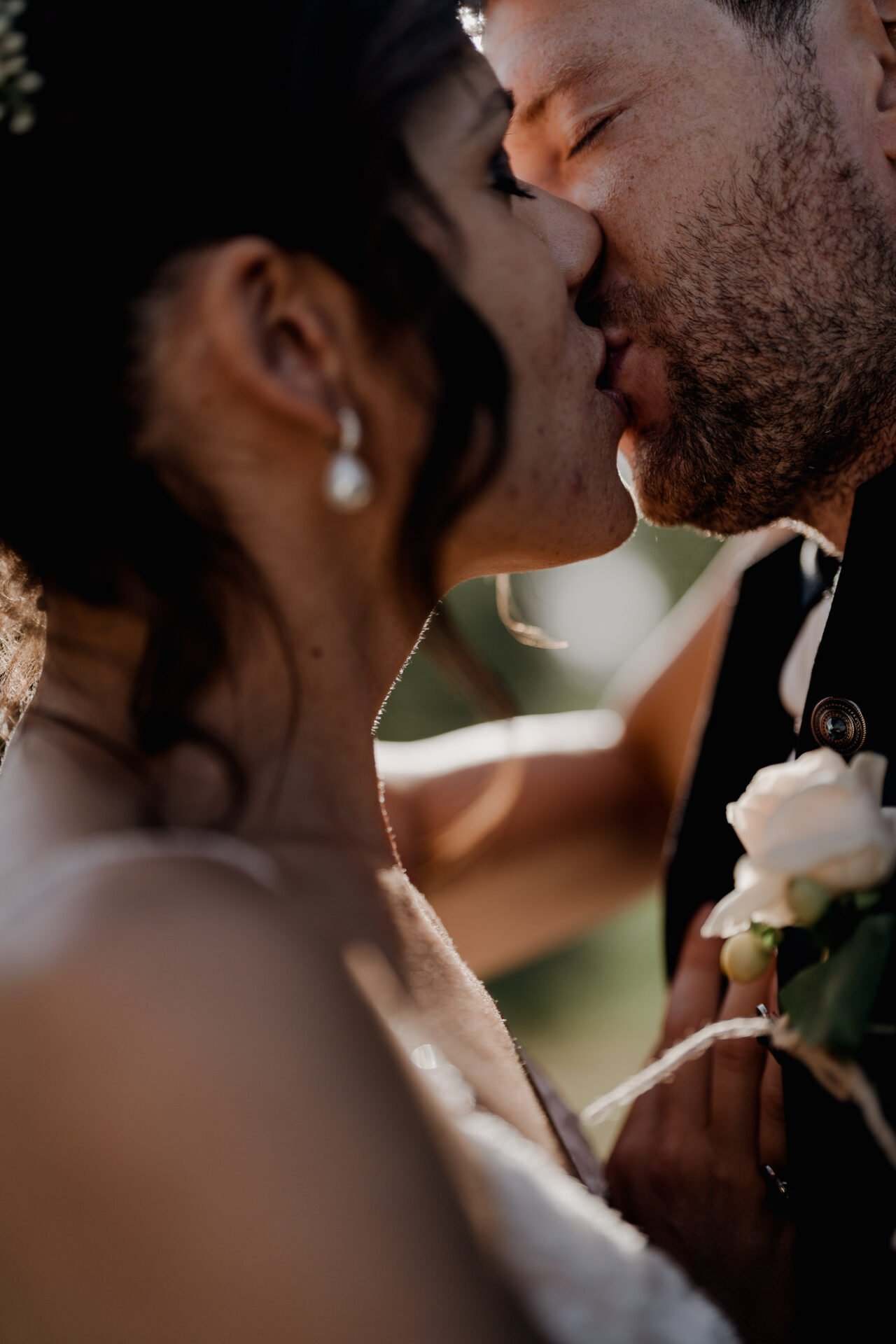 Location: Tenuta La Valle
Catering: Il Banchetto Catering
Decorazioni Floreali: G & G fiorista
Fedi Nuziali: Simona Carotenuto
Musica/DJ: Mamo
Make-Up Sposa: Laura Delogu
Parrucchiere Sposa: Carla Style
Torta Nuziale: Il Ghiottone
Vestito da Sposa: Le Spose di Mori
Vestito da Sposo: Le Spose di Mori
Videomaker: Erika Bastiogi